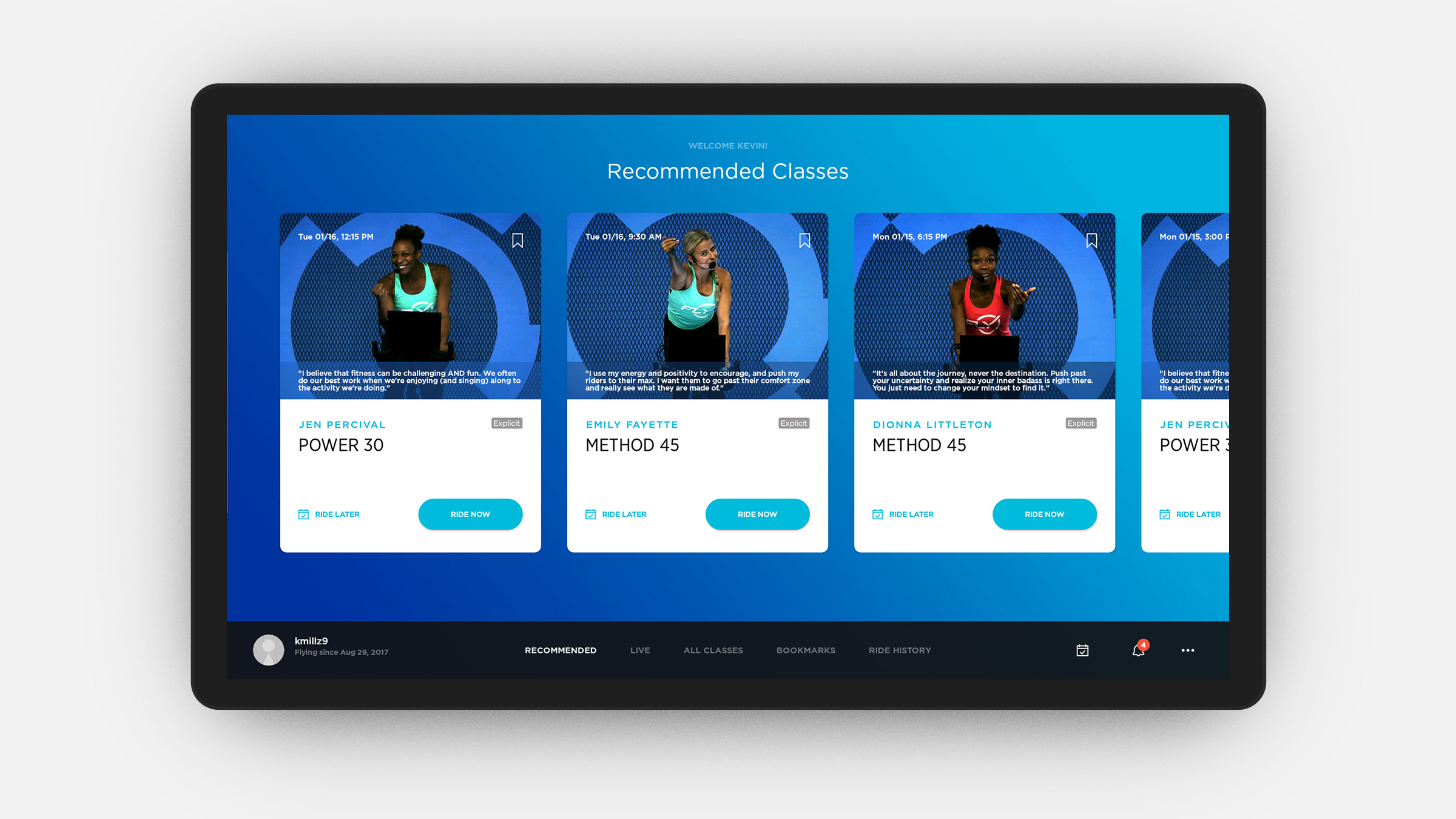 Rigorous user experience research led to a clean, contemporary, efficient and inspiring design language that keeps riders both motivated and informed.
Broadcast Studio Design
To create the most immersive cycling environment, we had to create an incredibly immersive broadcast studio. LED lighting and multiple camera angles allowed us to make every class a unique and engaging ass-kicking experience.